Expanded 3Digital Cinema Lab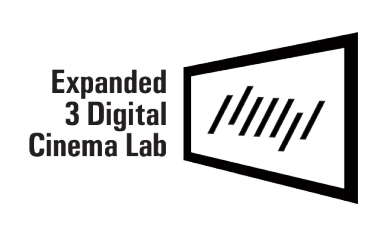 The worldwide one-of-a-kind research center Expanded 3Digital Cinema Laboratory was founded in the spring of 2010 by Ludger Pfanz, a filmmaker who is head of the video, film, sound, 3D, mulitmedia and stage studios of the Karlsruhe University of Arts and Design (HfG).  As a Laboratory standing between the HfG and the ZKM it occupies itself with the development of stereoscopic motion picture and television content as well as with three-dimensional video and audio art. Furthermore it concerns itself with new narrative forms in the field of scenic spacial staging and new visualizing procedures such as laser technology, satellite and microphotography, as well as ultrasonic and X-ray processing.
Founding the world's first stereoscoper degree program is one of research center's prime ambitions.
With help from the Ministry of Education and Research Baden-Württemberg and its start-up funding the Lab is able to offer workflows for stereoscopic cinema in Hollywood-like quality. It holds everything starting from live practicing spaces, post-production possibilities, autostereoscopy, all the way to an own digital 3D cinema – developed in a collaborative effort with the ZKM.
EXPANDED 3DIGITAL CINEMA LABORATORY has evolved into an internationally accepted research and teaching facility. It participated at the international congress Prix Jeunesse (2010) and was a consulting entity at the executive meeting of the UFA Film & TV Produktion GmbH (2010). Through close co-operation with the culture television channel ARTE a virtual platform linked with the video art channel Souvenirs from Earth was established. To guarantee the highest level of quality the emerging Laboratory initiated the co-operating collective 3D Alliance.