Installation
"SF MODE" BY LUKAS REHM
"SF MODE" BY LUKAS REHM
1.OG HFG Room 1A18
A Speculative Narration.
Room installation with a 3-channel stereoscopic video-projection / 19 min-, 19 min-, 15 min-Loop
Starting with the globally spread cultural form of the String Figure as a meditation on the condition within a dynamic universe of interdependency, the installation conflates compatible phenomena towards a pattern of hypothesis. From Science-Fiction and the Multispecies Narration (Harraway) to the Aesop Fables, where observable behaviors of an organisms get into analogies to as human-exclusively conceived, moral shortcomings. Or to Aesops The Braggart, featuring the pentathlete who claims he can jump the farthest, but only when on Rhodos and who gets here penalized by a lonesome resolution in which he becomes the ἰδιώτης, the idiot as a private person. Or from Aesop to A$AP. Or from Science-Fiction to Teal and Orange, today's blockbusting standard for the narration involving the Other. With Science-Fact towards the visualization of a wormhole, where the miscalculations within the animation leads to more complex results, falser or more correct. Comparable to the model of the Calabi-Yau-Manifold: a three-dimensional animation based on an extruded mesh out of linear geometry (strings). Going hand in hand with the question of the qualities/moduli of time, if inane nostalgia is no option.
"INCIDENCE SERIES" BY ALEXANDER STUBLIC
Incidence series emphasizes the particular atmosphere of the small cinema "Blue Salon", which is lined with blue heavy curtains at each side. 3d objects are distributed at the entrance and the spectator enters the cinema where the big screen is exchanged by two 3d Monitors in front of a closed curtain. In the course of the installation relations between room, light, video and objects are constantly explored. The immersive quality of 3d video is used to create an additional layer inside the normal 2d video - displaying excerpts from the interaction between light-spot and curtain. Through the physical presence of the 3d objects in hand the spectator is strongly involved in the performance. Additionally Thomas A. Troge's sound composition creates an emotional component of strangeness, absurdity and questions the perception even further.
Artist
Alexander Stublic
Sound composition
Thomas A. Troge
3d objects
Mathias Hauck
Tech
2 channel 3d video, synchronized audio and light, 3d objects
"EITHER YOU HAVE NO HORSE, OR YOU DON´T KNOW THE WAY..." BY BENJAMIN BREITKOPF
Thursday, October 9, 21:30, on the roof of the University of Art and Design´s big studio
a filmic essay for three screens
3xHD, color, 22 min
An essay taking place in Ukraine, 2014.
It´s about people, myths, land and earth, about borders and rebellion, about digging and searching for ground, and about barricades.
But first of all it is about the space in between.
An association made of impressions, found positions and preconceived opinions.
trailer: vimeo.com/106760139
"SPELL" BY ZAPRUDER FILMMAKERSGROUP
stereoscopic video installation for television / 24 min-Loop
How can one call that special bond which draws people together in community, that sense of sharing, participation and that respectful consideration for things and principles deemed sacred: pact of alliance, superstition, secret? Spell. Spell is a jammed game of ping-pong, unable to come to an end. Spell is a mockumentary on the worship of a dog with a special, hypnotic stare.
"PLETORA. IL DONO" BY ZAPRUDER FILMMAKERSGROUP
Chamber Cinema / stereoscopic video installation / 21 min loop
A man, alone in his trench, makes every effort trying to substitute the emptiness of his thoughts with moments where, in spite of everything, the deepness of the sky seemed to open wide. Evoked from the taste of a delicious pleasure, the forgotten time gets liberated from the spell that it had suffered, being able to move again in the circular structure.
Articulated by the intermittent flow of time, images stand out from the ground offering themselves as immersive vision to plumb the depths of memories, entering in a rarefied environment inhabited by mythical figures and images in relief.
In medicine Plethora indicates a modification in excess of blood mass, a body flourishing due to a blood hyper-volume; in botanic the term indicates the extreme excess of juice in a plant. The Gift is something that we can't buy through an act of will, whenever it succeeds it speaks to the soul with authority and it gets in touch with us in an irresistible manner.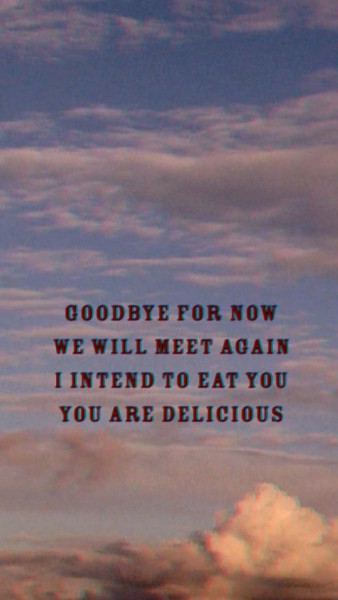 e-INSTALLATION - "SYNAESTHETIC DOCUMENTATION" OF MEDIA ART VIA TELEPRESENCE TECHNOLOGIES
photo: Tanja Meißner/KIT
The exhibition and preservation of media art installations presents a great challenge for museums: many media art installations are no longer being exhibited, because of spare parts becoming scarce, the maintenance is too complicated or expensive, or the museum simply cannot provide the necessary space. 
The project "e-Installation" addresses these issues and, in addition, it makes media art available anywhere. It offers a solution through the "synaesthetic documentation" of the original work: employing 3D reconstruction and telepresence technologies allows for creating a realistic experience of media art installations that the public otherwise rarely got to see. This involves the digitization and virtual re-enactment of the artwork, taking into account the artist's intention as well as the authenticity criteria of the respective piece. 
The media art installation "Versailles Fountain" (1993) by Nam June Paik was already digitized and virtually re-enacted using a telepresence system so that the user could see the e-Installation in a headmounted display (HMD) and was able to navigate by walking and looking around. 
Within the Beyond 3D Symposium 2014 this video sculpture will be accessible to the public via HMD. The special feature: Since the original sculpture is currently exhibited at the ZKM, you can directly compare the original with its e-Installation. 
e-Installation is a research initiative of the ZAK | Centre for Cultural and General Studies and the Intelligent Sensor-Actuator-Systems Laboratory (ISAS) at the Karlsruhe Institute of Technology (KIT) in cooperation with the ZKM | Center for Art and Media Karlsruhe. For more information please visit http://www.zak.kit.edu/e-Installation.
"LIQUID CRYSTAL" BY MISUNG
As its name indicates, LIQUID CRYSTAL is both static and dynamic. It also has both living and non-living characteristics. LIQUID CRYSTAL is an imaginary raw material. It consists of repeatedly moving human-shaped figures. With this "liquid crystal", MISUNG makes various objects like a clock, a vase and a globe. Looks and behavior of human-shaped figures indicate some information about the object. For example, a swinging girl expresses a pendulum of a clock (Liquid Crystal 17) and a flock of flying babies shows the equator of a globe (Liquid Crystal 12).
MISUNG is a media artist from South Korea. After entering the "Graduate School of Culture Technology (in Kaist, South Korea)" which studies disciplinary convergence, she started to think about combining liberal arts and natural science to an art work. She likes to create new things between knowledge and art. Her first project LIQUID CRYSTAL began in 2009, and brought her four awards so far.